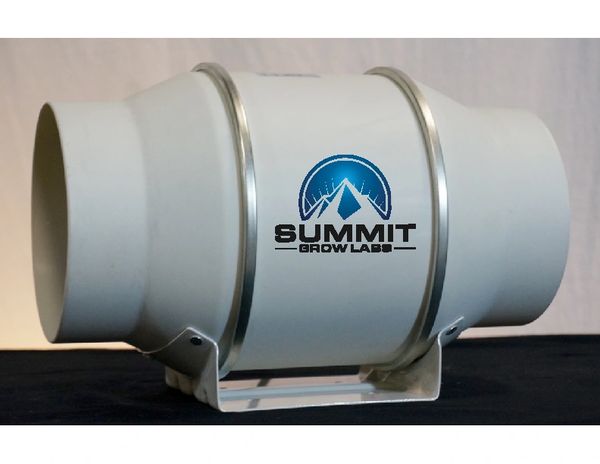 6" - Summit Grow Fan
Summit Grow Fans really suck and we are proud of that!
Ventilation in your grow lab is crucial as it keeps your plants supplied with fresh O2. In the past people have thought more CFM was better but scientifically that is not the case. Plants need the air changed out every 3 minutes for optimal growth. Anything more is a waste of energy and increased noise. Summit Grow Labs has done the math for you and these fans are a perfect match for any grow lab up to 8' x 8' x 8'. They are whisper quiet and once inside of a lab are virtually silent. In addition to the low noise and are over 70% more energy efficient than comparable 4" in-line fans.
Perfect for grow labs up to 8' x 8' x 8'




Whisper quiet - 29-33 dB




Extremely efficient - only 53-65 Watts




312 CFM




High/Low Settings




Waterproof and dust-proof




50,000 hour life expectancy




6' plug-in




Compact design




3 Year Warranty



Reviews